Relax it's Done.
A Personalised Approach.
PROPERTY MANAGEMENT
Property management done right.
We are a boutique property management company established in 2003 and collectively led by business partners, Sarah and Margaret who took over the reins in 2019. You can't find anyone who is more local than Sarah, born and bred in the Wakatipu, her in-laws Diana and Alastair founded the business. Margaret joined the Relax it's Done team 13 years ago, hailing from Maryland, USA; she's now a proud import, part owner and the rest is history.

We have a wealth of knowledge in property management, our region, and an experienced team working with us. We truly appreciate the trust you place in us in managing your most valuable asset; we value relationships first and foremost, testament to our many long-time owners and repeat guest stays. We promise to deliver an exceptional level of service and care for your luxury holiday home. Whether on a short-term rental or private use agreement, we pride ourselves in delivering complete peace of mind and assurance that your home is well cared for in your absence.

We look forward to welcoming you to our owner community.
Working behind the scenery.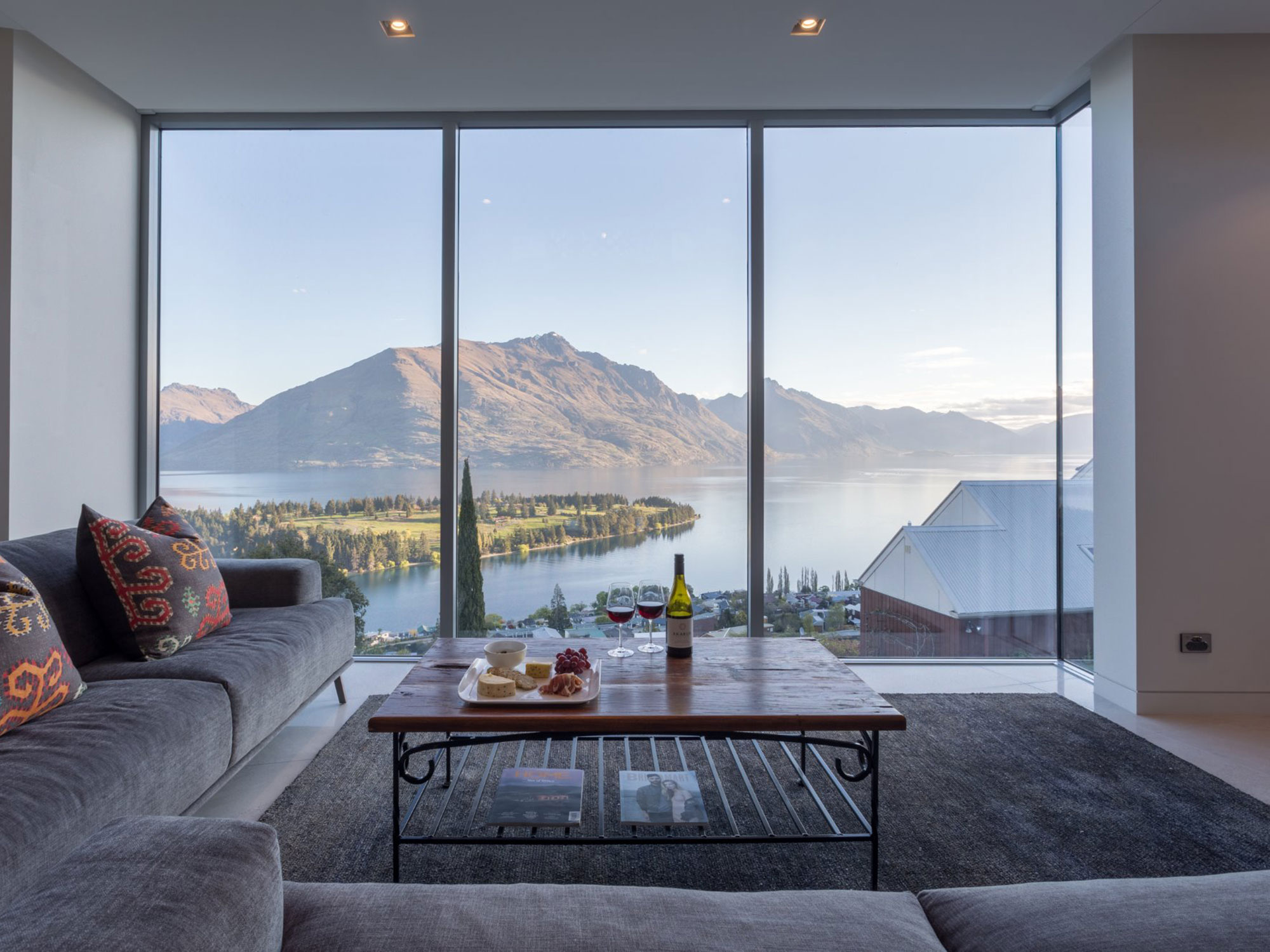 Relax it's Done Property Management services are designed to give you confidence and assurance in the security and care of your holiday home, and we ensure our services are tailored to your requirements.
The team may take care of tasks such as scheduling bins to be cleared, excellent financial management of house bills, immediate house checks after an earthquake, maintenance and security checks, and stocking up the firewood ready for your arrival.
As a 'one-stop shop' the Relax it's Done team welcomes the opportunity to make your life easier owning a holiday home.
Relax it's Done. It's all in the name.
CARE
We truly care. Our people, our team, our guests, our owners, are like family. We treat each property as if it were our own, taking care of every little thing with utmost care. We're all about the nitty-gritty details, making sure everything is just right for your stay.
QUALITY
Quality and our commitment to an exceptional customer experience is at the heart of everything we do. Every property we manage is meticulously maintained and thoughtfully presented. Rest assured, we've got you covered, so that all that's left for you 'to do' is relax.
TRUST
We're all about happy guests and satisfied owners, trust us. We take great care to make sure guests, holidays, homes and owners are matched up perfectly. We are overachievers; you can count on us to go the extra mile and are committed to building long lasting relationships, making your property shine and your hassle-free holiday dreams come true.
SUPPORT
Delegate to the holiday home experts. Based in Queenstown, we are on hand to offer comprehensive management solutions for our owners, and dedicated guest support before, during and after their stay. We pride ourselves on being readily available to address any enquiry or concern promptly and efficiently.
COMMUNICATION
We like to keep things simple, open, and transparent. Whether you're an owner or a guest, we make sure to keep you in the loop every step of the way. From your first inquiry to your post-stay follow-up, our communication is prompt, friendly and responsive – we are here to help.
What we offer
A personalised and professional management service, taking care of all home maintenance including vehicle and pool care.
Excellent financial management of house bills.
Regular security checks and property inspections.
Maintaining a boutique portfolio allows us to dedicate more time to each individual property, ensuring the best attention and care.
We are more than just a booking agency; we offer guests a personable concierge service to make their holiday unforgettable.
We offer a local on-call service for guests and are only a friendly phone call away, should they require any advice or have any issues.
No contracts are the same. We personalise our contract with owners on the level of involvement and services required.
Relax it's Done offers full management services and short-term luxury holiday rentals.